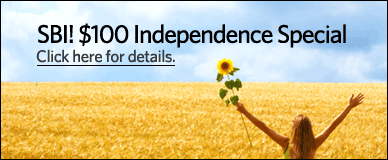 The biggest mistake people make in life is not
making a living at doing what they most enjoy.
- Malcolm S. Forbes (1919-1990)
Living in what she calls the "Outback of the Australian Outback," a Web site seemed like a crazy idea to B. Bradkte. Internet access in her area is slow and unreliable. However, 15 months and 2 Web sites later, B. is happily self employed, after quitting her soul destroying day job. She writes about what she loves, and is free to roam the world with her laptop.