Don't be afraid to ASK questions. Reflect back on your network of
friends
.Anyone exemplary in diligence? Anyone with a nose for smelling out trends ? Anyone who's launched a business and failed ? Don't be a victim of stereotyping - that smart guys don't ask for help or a word or an opinion . Don't clam up in your own closet or moan from your trench .Seeking out a helping hand is just as much a part of moving on in life as determination and enthusiasm are.You'll be better off if you talk over a difficulty to a colleague. One of two things can happen : he/she will offer a hint or just taking it out off of your chest will help clear up the cobwebs.You could be moving away from error or off in a new direction.
The biggest mistake people make in life is not
making a living at doing what they most enjoy.
- Malcolm S. Forbes (1919-1990)
"So there I was half way around the world hanging out with my daughter on vacation and all of my websites kept percolating away on automatic pilot."
Shaun Fawcett
WritingHelp-Central
http://case-studies.sitesell.com/Kuo.html#E-GOODS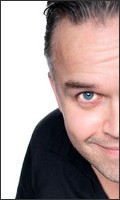 "The earnings from my website, and online activities resulting from it, now pay our mortgage and both children's school fees."
Nick Stubbs
All-Things-Photography.com
http://case-studies.sitesell.com/Kuo.html#SERVICES
One Way To Find Out